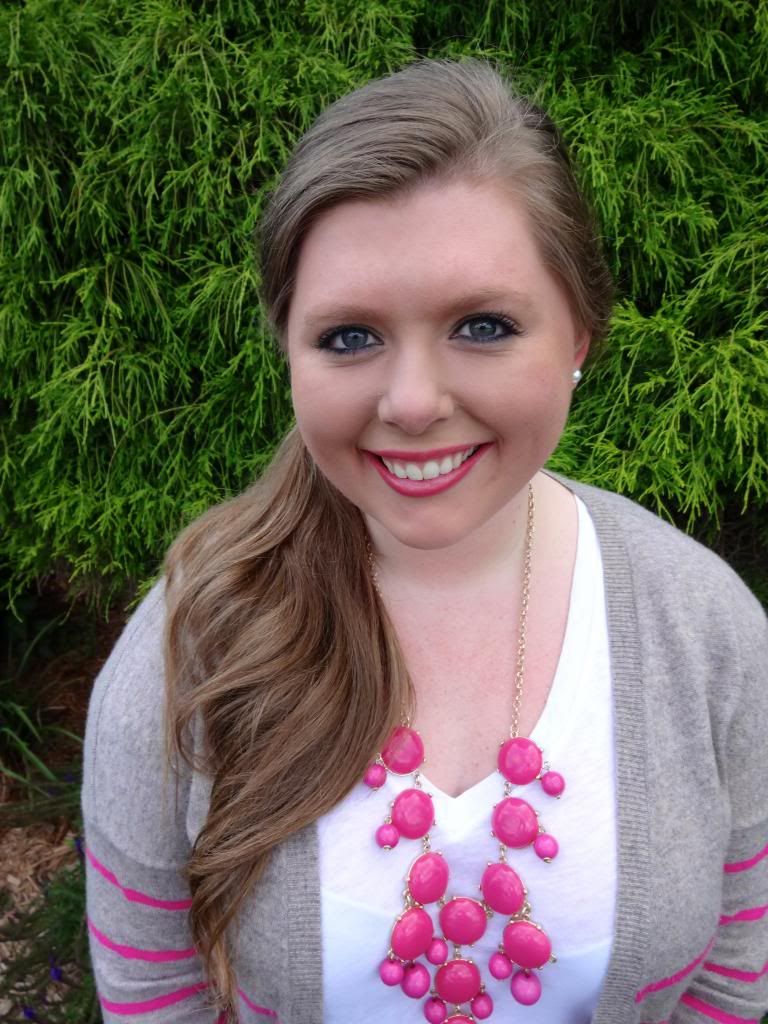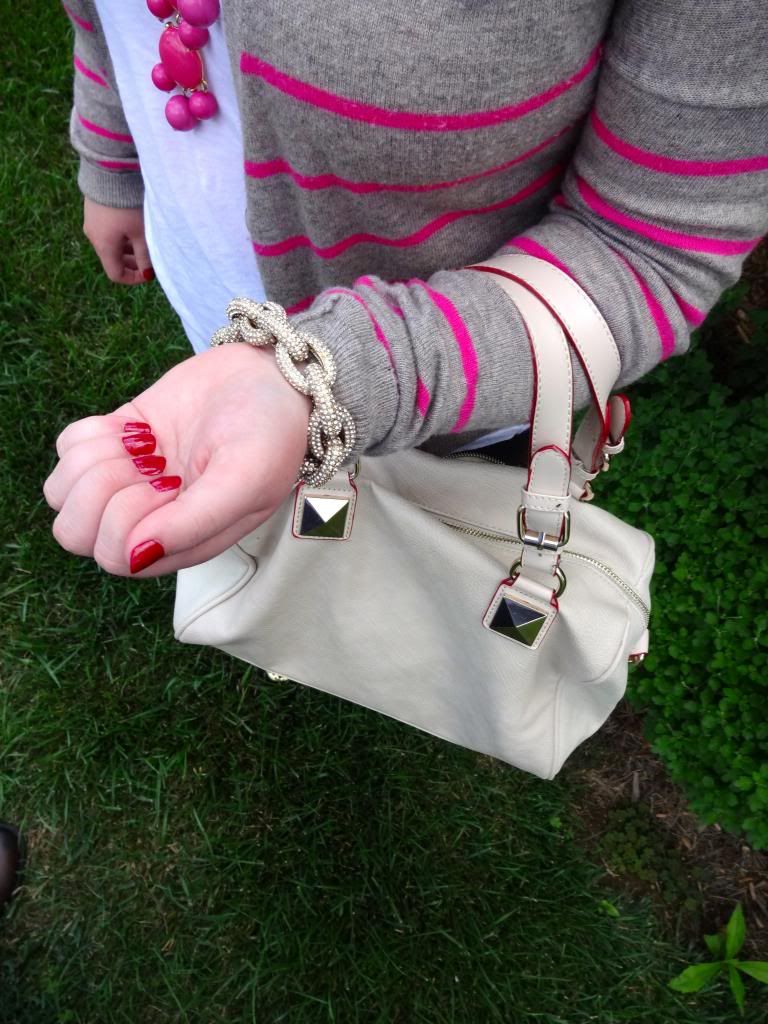 Well hey, Internet. I decided to stop being busy lazy and blog again today. Honestly though, I was indeed busy most of this week, and when I wasn't, I was being lazy to recover from being so busy. I would go into details about it, but I don't want to put you to sleep (okay, it had to do with work, signing up for classes, some more work, cleaning, and finally spending time with friends).
This week, I have some goals. I always feel so motivated when I plan the week coming up, and it never turns out the way I imagined. For this week, I'm planning on:
*4-5 outfit posts
*doing Insanity all 6 days, like I'm supposed to
*getting enough sleep each night (already messed this one up... it's 1:30 AM)
*fixing my schedule for school
*eating healthy!
I'll let you know how this super exciting list turns out. I'm sure you will lay in bed curious about how it goes, but really, don't worry.
I can only hope for more something exciting to share with you tomorrow.
Outfit Details:
{Tee: J. Crew // Cardigan: American Eagle // Pants: Michael Kors // Shoes: Tory Burch // Bag: Francesca's // Necklace: Elderbeerman's // Bracelet: Poshmark}